AVICHE Shandong Medical Technology Co. Ltd is a technology and innovation company, founded in 2014. AVICHE is committed to the homecare health industry, bringing professional medical and health care products to more families. So far, AVICHE has developed and manufactured air purifiers, oxygen concentrators, medical compressor nebulizer and automatic digital blood pressure monitor.
In the first half of 2021, AVICHE launched the latest wearable air purifier, becoming one of AVICHE's most popular products. After continuous R&D and innovation, three new products will be launched in the second half of the year as the main products.
The most importantly, if you place an order in 9.1-9.30, you can enjoy a 10% limited discount, and buy one get one free!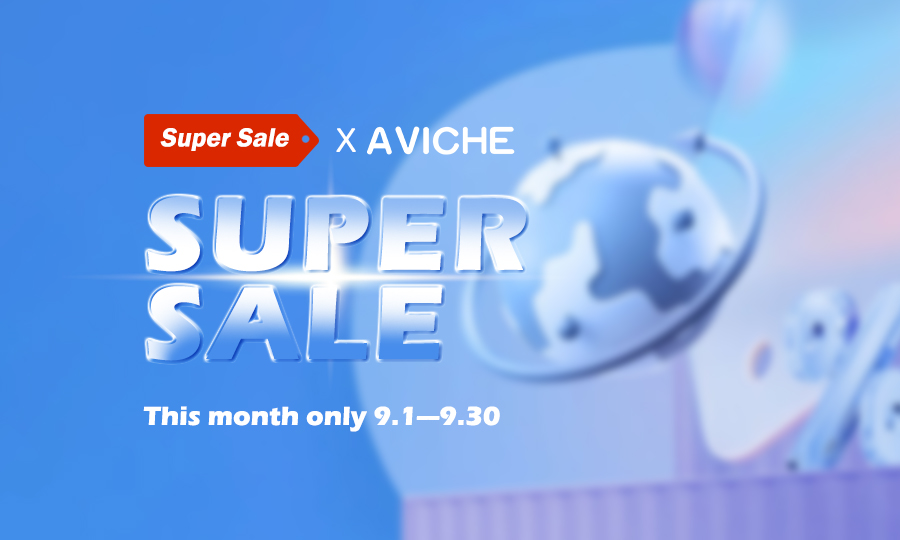 Upgraded Oxygen Concentrator- A35
Buy one get one free! buy A35 oxygen concentrator and get one free compressor nebulizer,get as much as you buy!
· Medical oxygen concentrator,oxygen concentration up to 93±3%
· Low noise(<45dB) , not disturb your sleep time
· Large LED display,real-time display oxygen flow and oxygen concentration
· 0.1L precise adjustment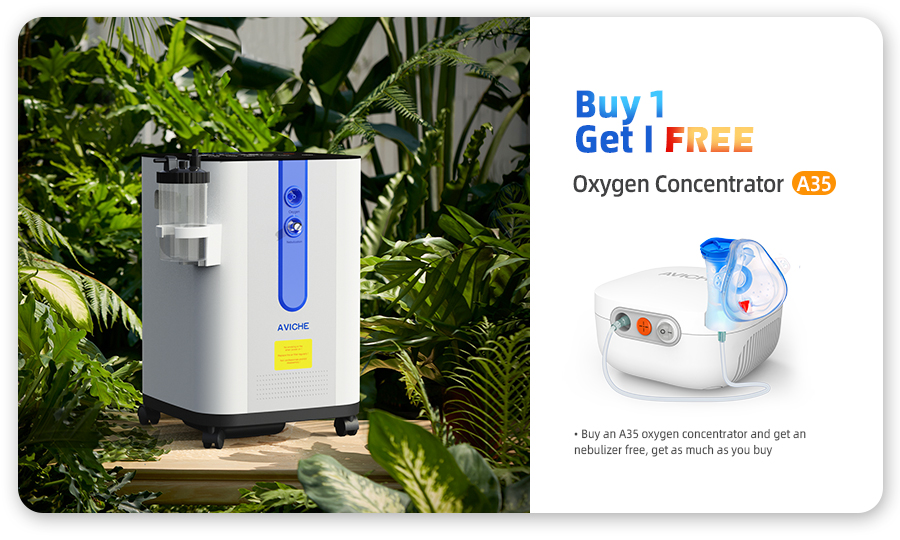 Smart Air Purifier-C5
New products -limited discount this month, place an order can enjoy a 10% discount
· True smart air purifier, turns on automatic purification when PM>35

· Multiple purification, different layer filters different particles
· In addition to purifying the air, the built-in 2 UV lamps can also kill bacteria and viruses in the air
· APP+Voice control,Compatible with Alexa, Google Assistant, voice control to turn on/off your air purifier. Truly Achieve Hands-Free!
(Pre-sale goods will be shipped according to the order time)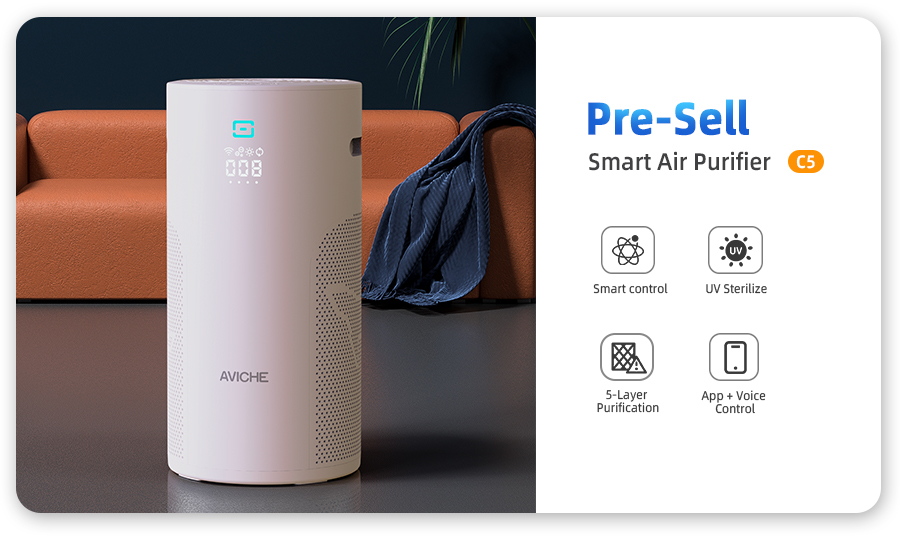 Indoor Air Quality Monitor-H7
Buy one get one free, buy the H7-CO2 and get the H7-PM2.5 free
· Link Tuya APP with wifi , check air quality anytime and anywhere
· High-precision sensor to capture tiny particles in the air
· A variety of scenes can be used, can be placed on the desktop or hung on the wall to use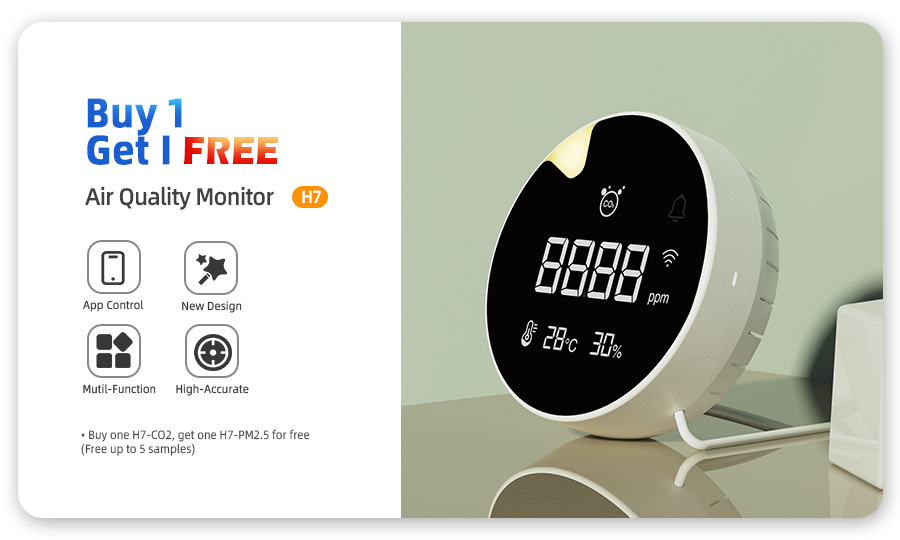 If you have any other questions, please feel free to contact our customer service via message, and we will reply within 24 hours of receiving the message.