In order to better protect the legitimate rights and interests of consumers and help consumers distinguish various counterfeit and inferior products, AVICHE (AVICHE Shandong Medical Technology Co., Ltd) has decided to add AVICHE official anti-counterfeiting labels on the outer packaging of all AVICHE products. Customers can use the following methods Verify authenticity:
Anti-counterfeiting code: After scratching off the coating, a complete 16-digit anti-counterfeiting verification code can be seen; scan the QR code or log in to the website www.aviche.cn and enter the anti-counterfeiting code to check the authenticity.
In order to protect your legitimate rights and interests from damage, we strongly recommend that you purchase our products from authorized AVICHE distributors and recognize the official AVICHE anti-counterfeiting label.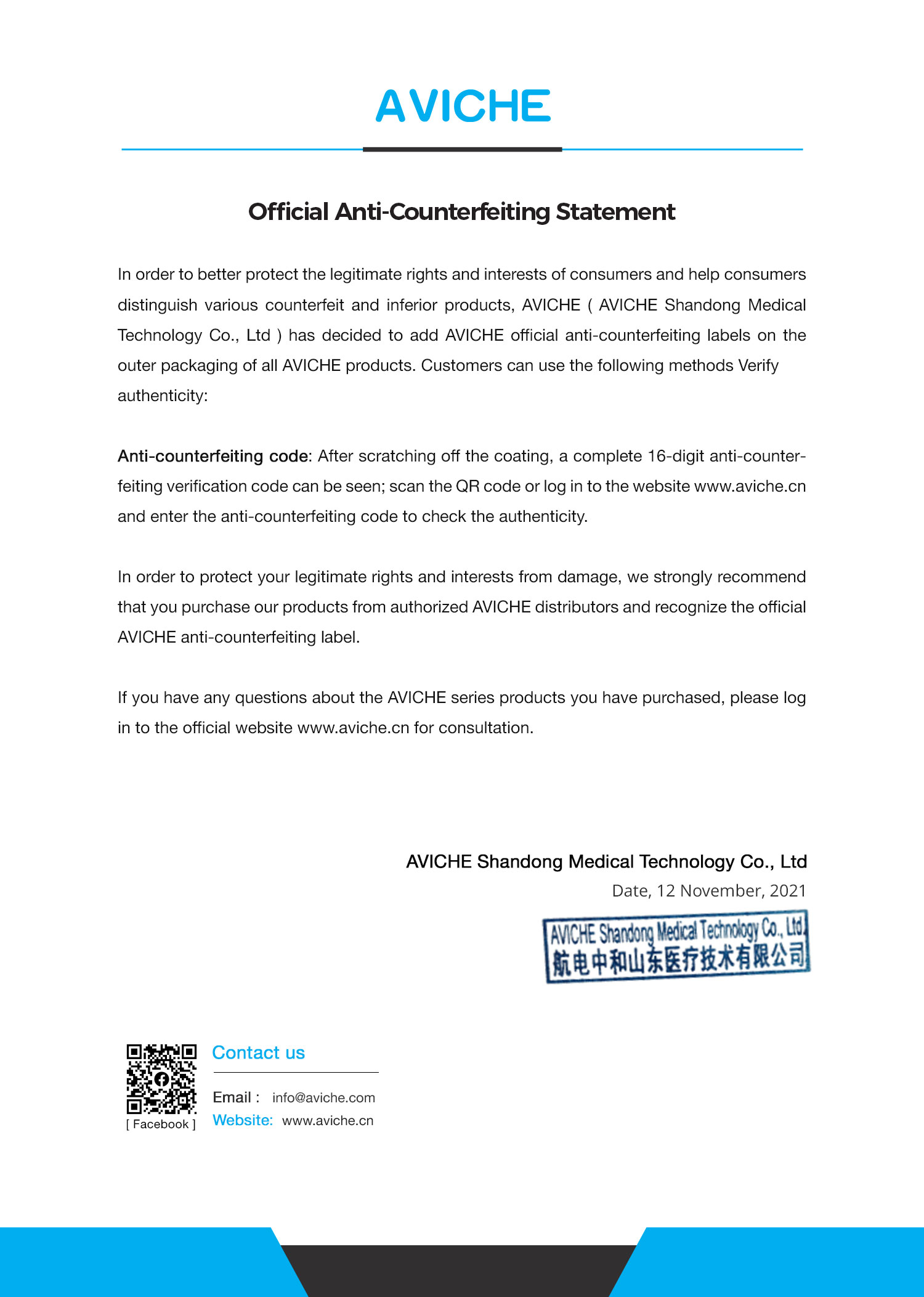 How to use AVICHE anti-counterfeiting label

Step 1:
Scratch off the coating, scan the QR code on the anti-counterfeiting label, and you will be redirected to the AVICHE official website. There is a "Verification" window in the column;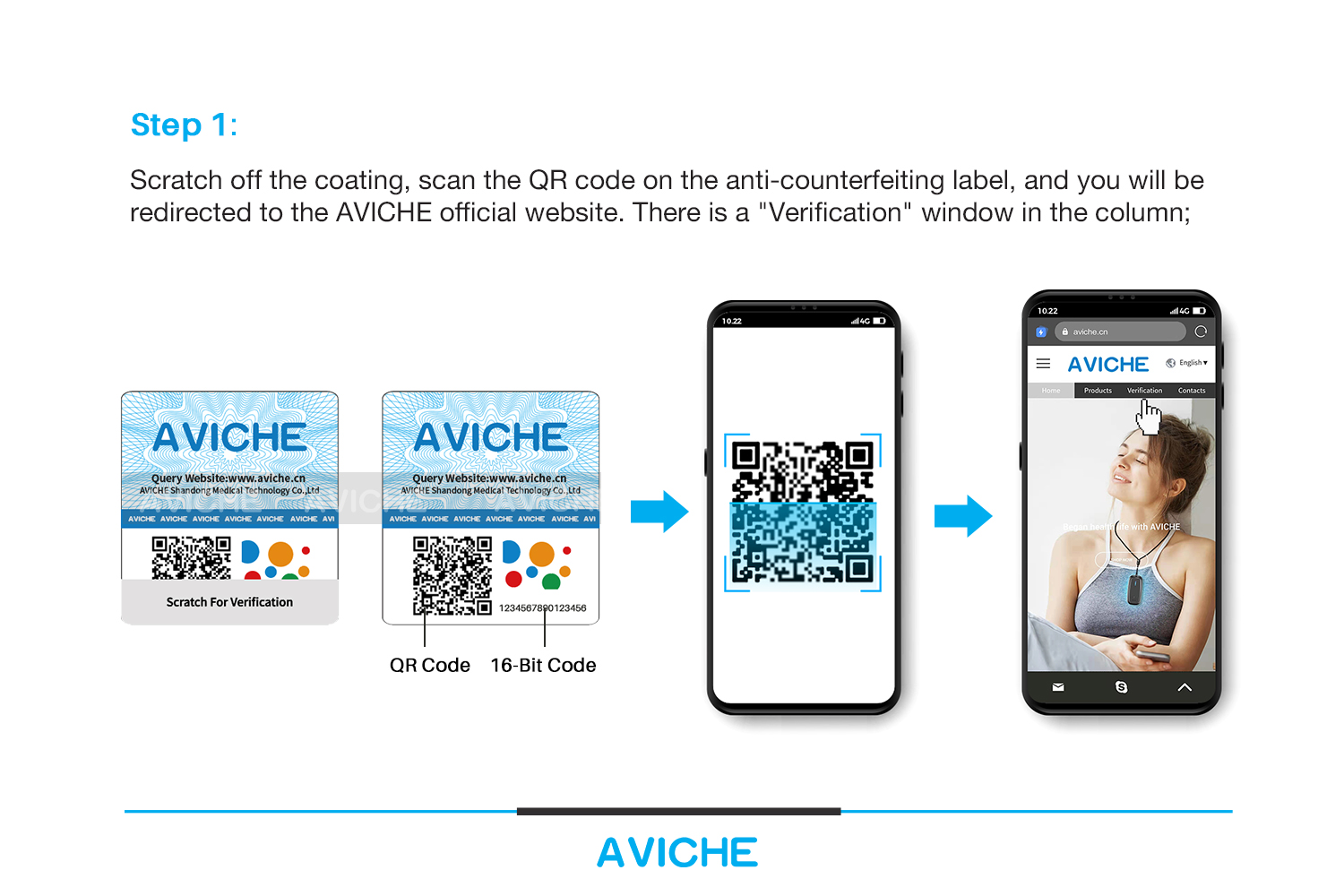 Step 2:
Please click "Verification", it will be automatically access to the query page, enter the 16-digit number, and click query.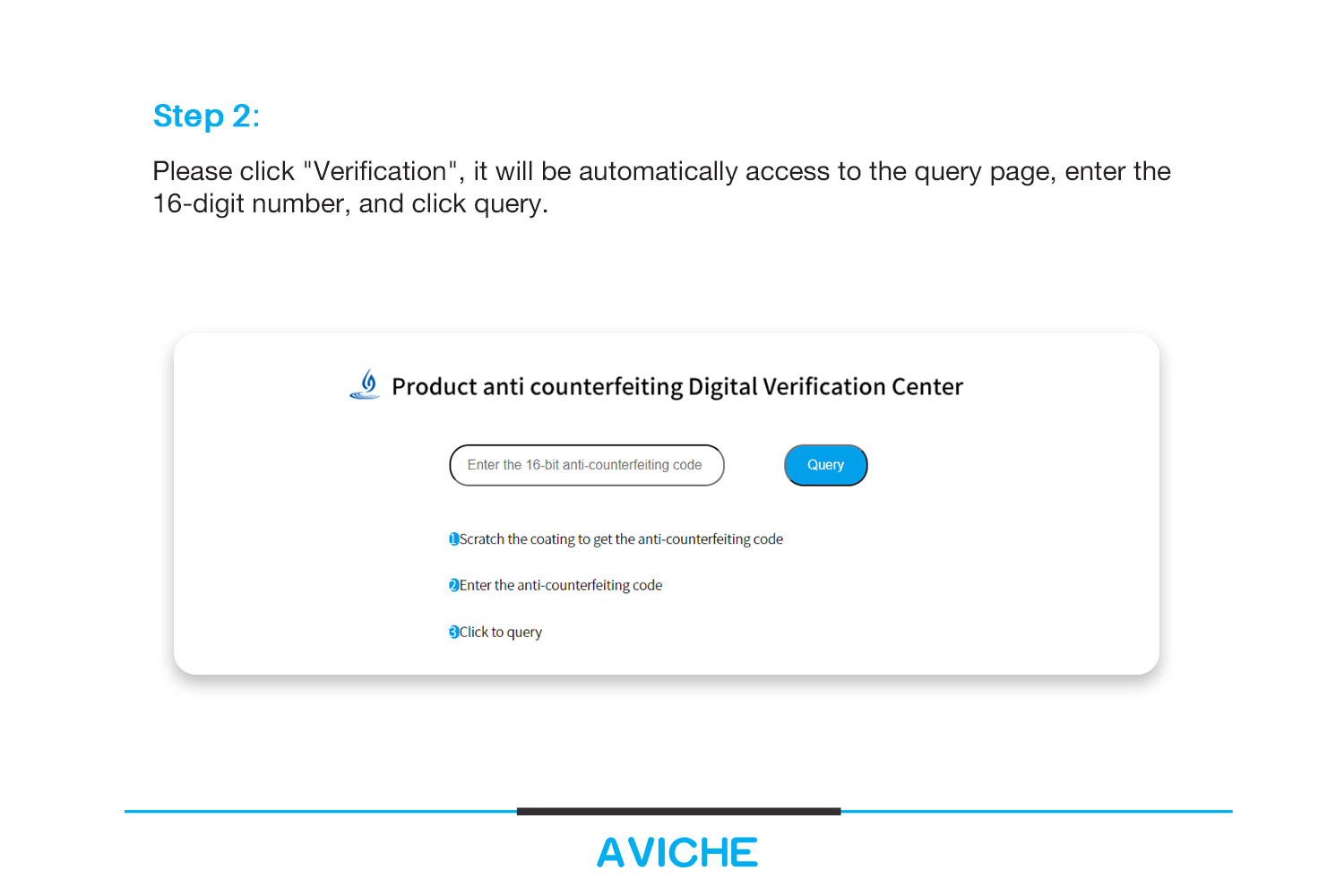 Step 3:
Query results: If the anti-counterfeiting code is inquired for the first time, the displayed result will be "Congratulations! The product you purchased is authentic from AVICHE. Thank you very much for choosing AVICHE's product."
(If multiple inquiries are displayed, beware of counterfeiting).
If the product is fake, the displayed result is "The anti-counterfeit number you entered does not exist, beware of counterfeiting !"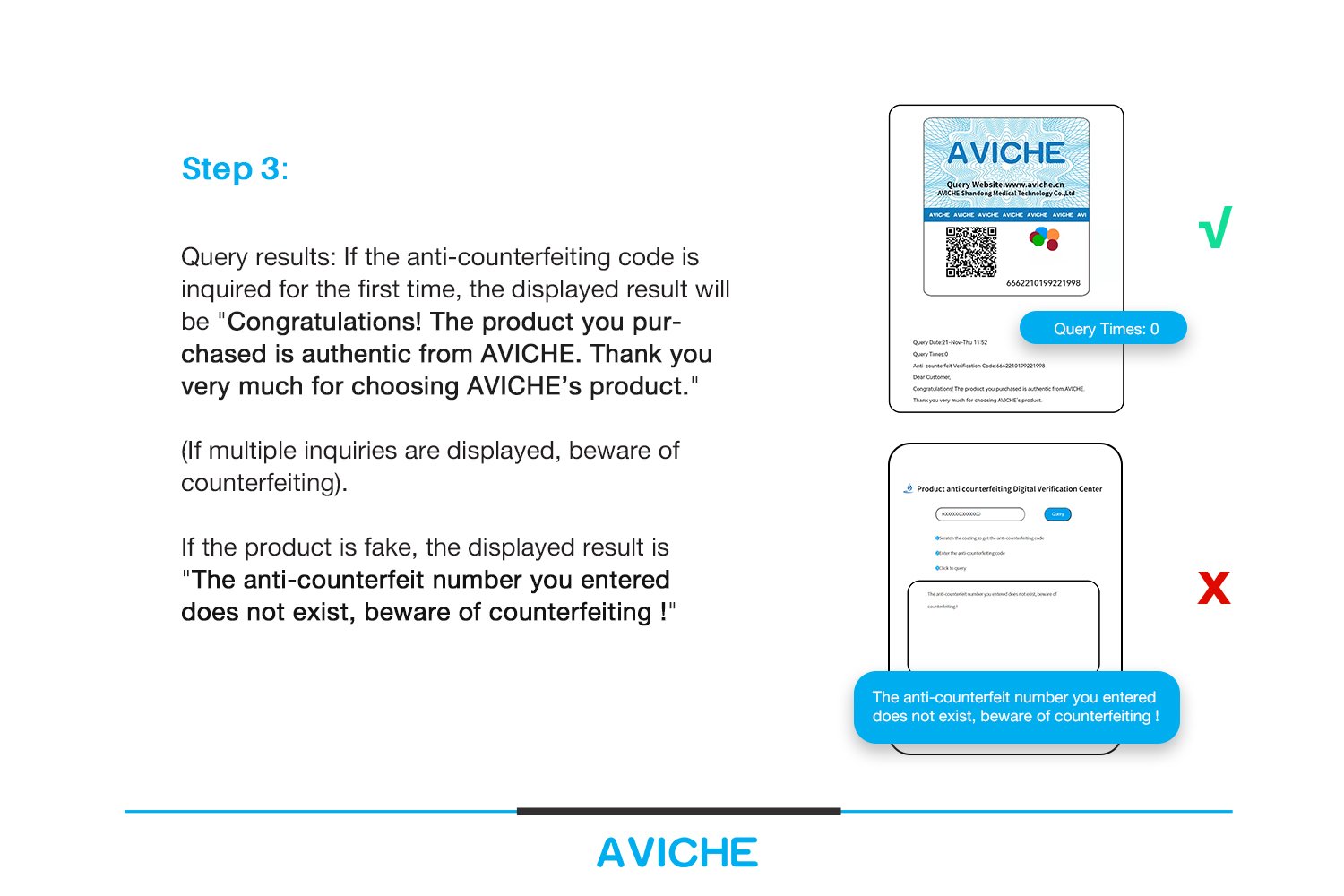 If you have any questions about the AVICHE series products you have purchased, please contact us via message, facebook or email.
Facebook:https://www.facebook.com/Aviche-102152861623684/
Email:info@aviche.com